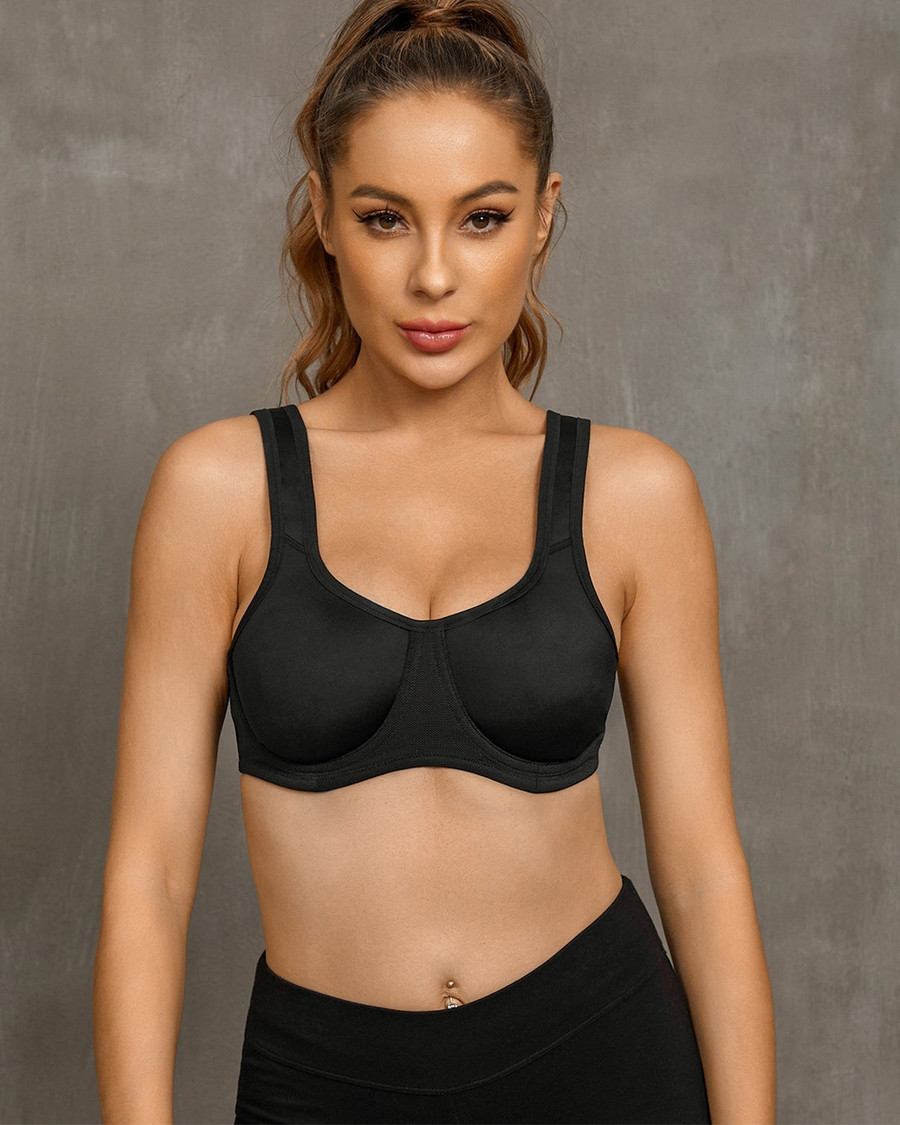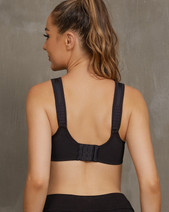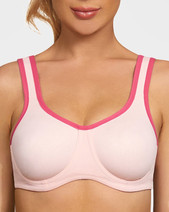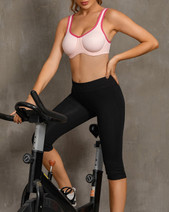 Sports Bra High Impact Underwire Non-Padded Soft Cups
$35.99 USD$46.99 USDSave 23%
81%Nylon,19%Elastane
High Impact & Back Reinforcement
External Underwire & Non-Padded
Moisture-wicking fabric to keep skin dry & Mesh back to keep skin cool
Wide Straps & Multiway - The shoulder straps can be adjusted to the length you suit. The straps can also be adjusted to "X-Back" or "H-Back" depending on your preference
| | | |
| --- | --- | --- |
| A SIZES | UNDER BAND | CUP SIZE |
| 32A | 27"-28½" | 32" |
| 34A | 29"-30½" | 34" |
| 36A | 31"-33½" | 36" |
| 38A | 34"-36½" | 38" |
| 40A | 37"-39½" | 40" |
| 42A | 40"-42½" | 42" |
| 44A | 43"-45½" | 44" |
| | | |
| --- | --- | --- |
| B SIZES | UNDER BAND | CUP SIZE |
| 32B | 27"-28½" | 33" |
| 34B | 29"-30½" | 35" |
| 36B | 31"-33½" | 37" |
| 38B | 34"-36½" | 39" |
| 40B | 37"-39½" | 41" |
| 42B | 40"-42½" | 43" |
| 44B | 43"-45½" | 45" |
| | | |
| --- | --- | --- |
| C SIZES | UNDER BAND | CUP SIZE |
| 32C | 27"-28½" | 34" |
| 34C | 29"-30½" | 36" |
| 36C | 31"-33½" | 38" |
| 38C | 34"-36½" | 40" |
| 40C | 37"-39½" | 42" |
| 42C | 40"-42½" | 44" |
| 44C | 43"-45½" | 46" |
| | | |
| --- | --- | --- |
| D SIZES | UNDER BAND | CUP SIZE |
| 32D | 27"-28½" | 35" |
| 34D | 29"-30½" | 37" |
| 36D | 31"-33½" | 39" |
| 38D | 34"-36½" | 41" |
| 40D | 37"-39½" | 43" |
| 42D | 40"-42½" | 45" |
| 44D | 43"-45½" | 47" |
| | | |
| --- | --- | --- |
| DD SIZES | UNDER BAND | CUP SIZE |
| 32DD | 27"-28½" | 36" |
| 34DD | 29"-30½" | 38" |
| 36DD | 31"-33½" | 40" |
| 38DD | 34"-36½" | 42" |
| 40DD | 37"-39½" | 44" |
| 42DD | 40"-42½" | 46" |
| 44DD | 43"-45½" | 48" |
| | | |
| --- | --- | --- |
| DDD SIZES | UNDER BAND | CUP SIZE |
| 32DDD | 27"-28½" | 37" |
| 34DDD | 29"-30½" | 39" |
| 36DDD | 31"-33½" | 41" |
| 38DDD | 34"-36½" | 43" |
| 40DDD | 37"-39½" | 45" |
| 42DDD | 40"-42½" | 47" |
| 44DDD | 43"-45½" | 49" |
| | | |
| --- | --- | --- |
| G SIZES | UNDER BAND | CUP SIZE |
| 32G | 27"-28½" | 38" |
| 34G | 29"-30½" | 40" |
| 36G | 31"-33½" | 42" |
| 38G | 34"-36½" | 44" |
| 40G | 37"-39½" | 46" |
| 42G | 40"-42½" | 48" |
| 44G | 43"-45½" | 50" |
| | | |
| --- | --- | --- |
| H SIZES | UNDER BAND | CUP SIZE |
| 32H | 27"-28½" | 39" |
| 34H | 29"-30½" | 41" |
| 36H | 31"-33½" | 43" |
| 38H | 34"-36½" | 45" |
| 40H | 37"-39½" | 47" |
| 42H | 40"-42½" | 49" |
| 44H | 43"-45½" | 51" |
Sizes can vary from 2-3 centimeters because they are measured by hand.
100% Secure payment with SSL Encryption.
If you're not 100% satisfied, let us know and we'll make it right.
Orders ship within 3 to 5 business days.
Tip: Buying 2 products or more at the same time will save you quite a lot on shipping fees.